5/13/07 - Foothill Ranch, CA (Vampire Shiwoo)
Went to see Spiderman today and Max came along, though the poor boy waited in the car the whole time, he got to pose for the camera afterwards. Of course they are night shots at about 1am, as Max is a vampire after all...
Max got a lovely new face up by Jay S. I think he looks more innocent now, than before (despite the black leather we are not into the gothic look)
It was really dark despite the neon, so I had a difficult time seeing what I was photographing. I have no idea how the neon came out all funky behind him, but it does look kinda cool though.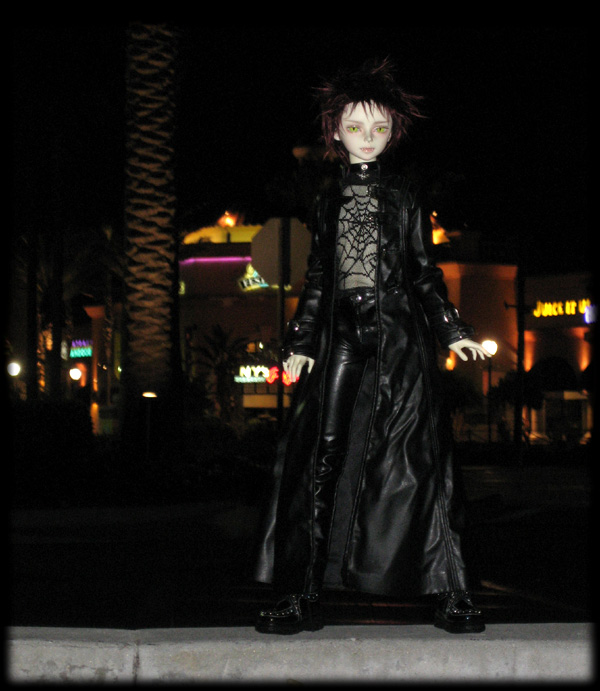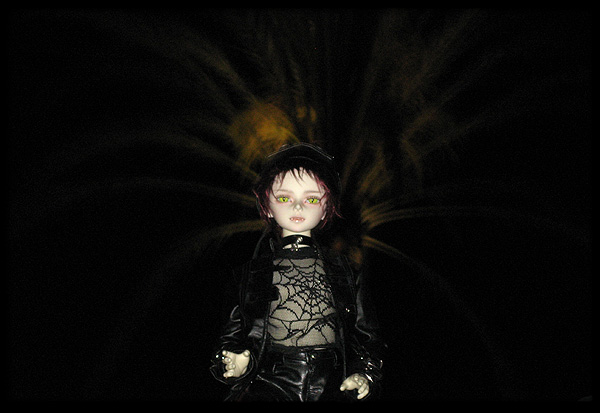 That's a palm tree, in case you are wondering...